August 2020 – Lauriane Lebrun, Marketing & Communications Coordinator
Does your nonprofit have an important milestone coming up? Whether you're celebrating one year or 100 years of your organization's existence, there are lots of great anniversary campaign ideas out there that you can incorporate. And yes, it's completely possible to do it all online to keep your supporters safe as the world continues to grapple with COVID-19.
According to Classy, "The key to a successful anniversary celebration is to show the impact you have made and invite your audience to help push even further for your mission." Before you get into the nitty-gritty event planning details, take some time to consider the overall purpose and goals of your campaign, aside from just celebrating your organization's birthday. WiredImpact recommends incorporating these steps into your plan to make your campaign as relevant as possible to your audience:
"Reinforce your mission and vision by showing there's still a need or problem to be solved.
Strengthen relationships with loyal supporters by acknowledging the people and partners that have made your progress possible.
Build your organization's legitimacy by demonstrating that your programs and services make a tangible impact."
Before you get started, you'll also need a timeframe. Will your campaign take place throughout your entire anniversary year, or just for a few weeks or months? Make sure to take your resources including budget, time to plan, and availability of volunteers into consideration when making this decision.
Once your goals and timing have been set, you're ready to start planning the elements of your campaign! Here are some ideas to develop an unforgettable, all-virtual celebration:
Give Your Logo a Makeover. Catalyst Group recommends either using "existing recognizable components of your current brand to showcase your anniversary" or using this campaign as an opportunity to completely rebrand your organization. Here's an example from our client, Betty J. Borry Breast Cancer Retreats, a nonprofit celebrating the 25th anniversary of its Adventure Weekend program in 2020: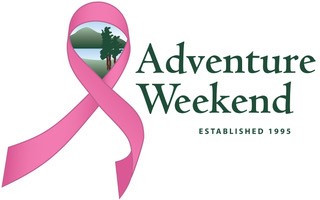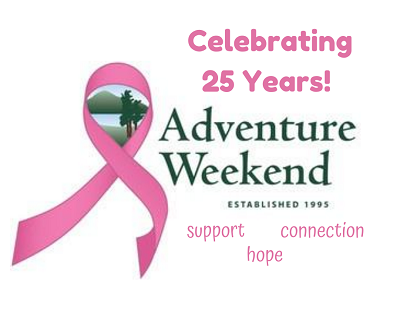 Develop a hashtag. As I explained in #HowTo: Using Hashtags to Get the Most Out of Your Nonprofit's Social Media Presence, a "unique hashtag will establish a sort of 'forum' for your audience, where they can interact with one another and with you, all united by use of the same hashtag." You can even set up a contest/challenge associated with your anniversary campaign, and use your hashtag to collect user-generated content (UGC). Check out this ShortStack article for more information about how to run a UGC hashtag contest.
Bring people together—separately—through a shared activity. Our client, Zebra Crossings, pulled this off in May when they transitioned their annual Moms on the Run 5K to a "virtual race." Participants had one weekend to map out their own 5K route and run it alone or with members of their household. The event also included opportunities for participants to get competitive with one another, even from afar, as runners were invited to upload their run time online. For a chance to win a prize, household groups were asked to unite their "zebra herd" with patterns, colors, or costumes, and post their pictures to the event Facebook page.
Share stories. Invite board members, supporters, volunteers, and people impacted by your programs to share their stories as part of your campaign. Stories can be written up as a blog or newsletter or recorded in video format and shared on your website, social media, and by email.
Turn celebration into action. Celebrating 10 years? Consider asking supporters to sign up for a recurring gift of $10/month, or see if you can get 10 new members signed up during each week of your campaign. You can also use your anniversary as an excuse to ramp up your mission; for example, if your organization focuses on running errands to help out local seniors, you might challenge your supporters to assist as many seniors as they can in 10 days.
No matter how you choose to celebrate, your anniversary is a great opportunity to highlight your nonprofit's achievements, raise awareness of your mission, thank your supporters, and reveal exciting updates about your plans for the future. Don't forget to check out the links below and throughout this article for even more ideas!
Recommended Reading:
---
The Lexian Management newsletter is for informational purposes only.
Always consult your attorney, accountant, and/or insurance provider to obtain advice with respect to any particular issue or concern.